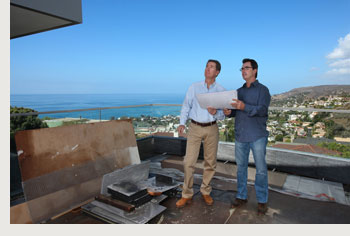 The Law Offices of Paul J. Weinberg provides comprehensive legal services for landowners, as well as owners of shopping centers, apartment buildings, industrial buildings and multi-family units. Our services include related financing, title, contract and drafting of leases and construction contracts, plus review and negotiation of real estate financing documents.
We also render entitlement services, including preparation for and attendance at design review, planning commission and city council hearings throughout Southern California. Our office works closely with architects, surveyors, planners, and other experts in larger, complex land-use approvals, subdivisions and zone changes, and variances.
In addition, pre-purchase services are available for both residential and commercial clients, including review of escrow instructions, title reports, surveys, and due diligence materials including hazardous waste and environmental reports, encroachments, easements, and title defects.
Paul Weinberg's experience encompasses working with the media and others to assist in granting approvals for large, high-profile projects in Southern California. His skills also include working with public relations and professional planners to formulate strategies and approaches in obtaining entitlements and permits.
© 2022 Paul Joseph Weinberg. All rights reserved. Paul Joseph Weinberg Law Offices Irvine, CA 949.553.0500 office@pjwmediation.com